Move will force goverment to "fess up" to its own interests – Liberal Rodger Cuzner.
by SGNews staff
OTTAWA, November 30, 2012 (Straight Goods News) — Alexandre Boulerice filibustered the finance committee on Monday in a battle against Bill C-377, Russ Hiebert's private member's bill that claims to be about union accounting but that appears to be more about crippling the labour movement. The filibuster used all committee time and forced it to send the bill — which observers from all sides say is flawed — back to the House unamended.
Boulerice explained his tactic to SGNews: "The bill of Mr Hiebert is so flawed that it cannot be fixed. This is why I took my right to speak full time to explain exactly what are the problems with this bill. The cost for the government, the burden on a lot of organizations, the cost for our economy, the investments, the privacy problems, the constitutional problems. You know, that is so many problems, that I had to take this time to explain everything. I think that it was really, really important in that context. Now they have to explain if this is really, really a private bill — we will see."
Alexandre Boulerice says Bill C-377 is so flawed it cannot be fixed.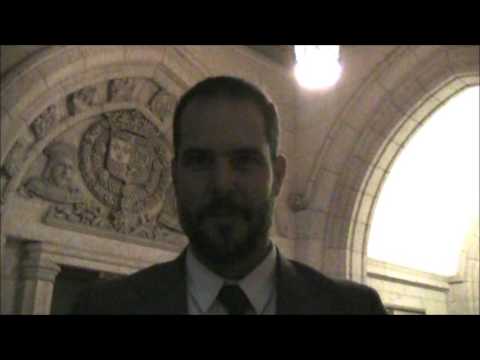 Before the bill can reach a vote the NDP has asked to speaker examine aspects of the legislation in hopes of killing it. Private member's bills aren't allowed to cost the government money.
When asked if the government is testing the waters and will make this into a government bill, Boulerice agreed. "Yeah, I think so. First I have asked the speaker to rule on a point of order that this bill needs the Royal recommendation because of the cost for the Canada Revenue Agency, so we are waiting for this rule. After that we will see if the government will bring back some amendments. Our position is that if the doctor tells you that you have a cancer, you need a full relief; you don't want a half a cancer. This is why we want this bill to be voted for or against."
Liberal labour critic Rodger Cuzner agreed with Boulerice. He told Straight Goods News, "I don't think there was very much doubt from the outset that this was pushed by the government. Organized labour has been in the crosshairs from the outset. The government has to 'fess up to its own responsibility. They've had 90 days to bring amendments forward, they asked for an extension, they got the extension, and then to have everything jammed up at the end… The government's at fault here."
Liberal labour critic Rodger Cuzner says the government should "fess up" to its own interest in the anti-labour Bill C-377.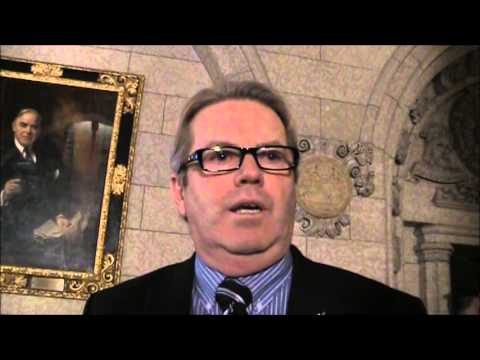 &copy Copyright 2012 SGNews Staff, All rights Reserved. Written For:
StraightGoods.ca