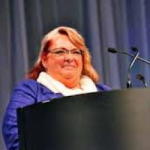 Job losses and fee hikes are expected.
by SGNews Staff
Toronto-based Teranet will be taking over the Manitoba's profitable property registry service, the Manitoba government announced recently . The announcement prompted concern by the Manitoba Government Employees Union that the privatization will result in significant job loss and fee increases for Manitobans.
"Like a lot of people, I am surprised and disappointed at today's announcement," said MGEU president Michelle Gawronsky. "To date I think we've seen a commitment from this government to maintain public entities and protect Manitoba jobs, but that's not what we're seeing today."
Teranet's 30-year deal features the ability to charge fees that will include an adjustment of one percent above the rate of inflation for land titles services.
"Allowing this escalator in charges means Manitoba citizens will be asked to help pay for this deal," Gawronsky said.
"I sincerely hope the government is straight about what this is going to cost Manitoba families."
Tereanet also operates Ontario's land registry service with a history, according to the union, of labour strife, job losses, and rural office closures.
"According to our sister union in Ontario, the Ontario Public Service Employees' Union, Teranet has downsized unionized jobs from 350 to 60, while paying as many as 100 non-union workers to perform bargaining unit work that is supposed to be protected by labour laws in that province," said Gawronsky.
"The government has made a decision we're clearly not happy with and do not support," she said. "We'll take some time now to review the fine details of the deal and most importantly speak with our members about what their options are, and what kinds of action they want us to take on their behalf."
StraightGoods.ca