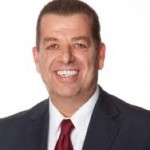 Government cannot t remove stain of Bill 115 by repealing it after use.
from the Elementary Teachers' Federation of Ontario
The Ontario government's use of Bill 115 and its promise to subsequently repeal the legislation is a cynical misuse of government power, according to the Elementary Teachers' federation of Ontario (ETFO).
"The government has used a hammer to dictate terms of a contract, a hammer that was put in place as early as last February," said ETFO president Sam Hammond. "10 years of goodwill has been squandered in 10 months by this education minister."
"By saying that she will repeal Bill 115 after using it to trample our rights, the education minister has admitted that the legislation is deeply flawed. Minister Broten will not erase the stain of Bill 115 simply by removing it after it is used. Ontarians will realize that democracy is not being well served by these actions."
"This impasse was never about pay increases; it is about the democratic right of people in this province to collectively bargain," added Hammond. "The agreements imposed by the minister under Bill 115 are by no means collective agreements. There was never any attempt by the minister to hold fair and respectful negotations."
""This is an extremely cynical use of power that makes little sense. We do not believe that the government should be dictating terms and conditions of employment, when the lawful means of bargaining is between school boards and locals in the education sector."
ETFO represents 76,0000 elementary public school teachers and education professionals across Ontario and is the largest teacher federation in Canada.
&copy Copyright 2013 Elementary Teachers' Federation of Ontario, All rights Reserved. Written For:
StraightGoods.ca