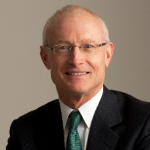 New 'social progress' tool measures national and global social shortfalls.
by Penney Kome
"The 'Arab Spring' of 2011 and the challenges in Mexico over the last decade have illustrated the shortcomings of economic growth as a proxy for social progress," said Harvard Business School Professor Michael E Porter. His team has produced a new 12-point measurement tool by which governments and social agencies can evaulate the social value of their investments and policies.
"In both business and economic development, our understanding of success has been incomplete," said Porter. "Previous efforts to go beyond economic measurement alone have laid important groundwork, but we need a more holistic, comprehensive, and rigorous approach.
"The Social Progress Index is an attempt to address these gaps and opportunities. Social progress depends on the policy choices, investments, and implementation capabilities of multiple stakeholders – government, civil society, and business."
"The Social Progress Index shows that countries with similar levels of GDP can have very different levels of social progress," said Michael Green, Executive Director of the Social Progress Imperative.
The Social Progress Imperative asserts that traditional indicators of economic growth do not tell the whole story of a country's progress. While greater income usually leads to higher average standards of living, the two measures do not always correlate.
Some countries achieve a high level of social progress at a relatively modest income level; others have seen social regression over time despite a higher average income.
No countries score in the top half for all 12 components of the Social Progress Index, which are:
Nutrition and Basic Medical Care;
Air, Water and Sanitation;
Shelter;
Personal Safety;
Access to Basic Knowledge;
Access to Information and Communication;
Health and Wellness;
Ecosystem Sustainability;
Personal Rights;
Access to Higher Education;
Personal Freedom and Choice; and
Equity and Inclusion.
The SPI ranks 50 countries by their social and environmental performance. Sweden is the most socially advanced country globally, according to the SPI. Britain is ranked second, above Germany, which ranks fifth, the United States, sixth, and Japan, eighth.
The SPI provides a rigorous statistical technique to show where nations should focus their efforts to improve the wellbeing of their people. Adding the SPI line to the economic chart also produces important information about how effective government spending is – or isn't.
Some of the key findings from the Social Progress Index include:
Scores on the health and wellness component show no correlation to spending on health as a percent of GDP for the 16 Organisation for Economic Co-operation and Development (OECD) countries in the Index. This finding poses particular challenges for countries that spend the most on healthcare. The United States, for example, leads OECD nations in total spending per capita on healthcare, but ranks only 11th of the 16 OECD countries in the Social Progress Index on health and wellness.
Spain: 10th overall, and 11th in terms of GDP, ranks 22nd for Personal Freedom and Choice.
Britain (2nd) and Sweden (1st) perform highly on the Social Progress Index when compared to their performance on the United Nations Human Development Index because they perform consistently across the three dimensions of social progress – basic needs, foundations of wellbeing and opportunity — whereas the United States is weaker on foundations of wellbeing and Germany and France are weaker on opportunity.
Nearly all rich countries perform poorly on ecosystem sustainability – especially large countries with abundant natural resources like Australia (46th), Canada (47th), and the United States (48th).
"The Social Progress Index shows that countries with similar levels of GDP can have very different levels of social progress," said Michael Green, Executive Director of the Social Progress Imperative.
"We expect some surprising transfers of knowledge in the next few years, as standout performers – among government, civil society, and business – document and share their approaches."
The SPI has much in common with Genuine Progress Indicator initiatives such as the Pembina Institute's Genuine Progress Indicator and the GPI Atlantic. One difference, though, is that high-profile accounting firms are endorsing the SPI. Porter's team worked with economists at the Massachusetts Institute of Technology (MIT) and leading international organisations in social entrepreneurship, business, philanthropy, and academia including Cisco, Deloitte Touche Tohmatsu Limited (DTTL), Skoll Foundation, Fundación AVINA, and Compartamos Banco. All these important partners are involved in implementing the SPI, as well as developing it.
"Paraguay will be the first country to adopt the SPI by incorporating it into its national development framework. Costa Rica may follow suit," The Economist reported in the April 18 issue. According to The Economist, "The idea came out of a working group of the World Economic Forum, a think-tank and conference organiser. Its members wanted to interpret progress differently and were influenced by the writings of Amartya Sen, Douglass North, and Joseph Stiglitz, three noted economists."
The Social Progress Index is the first project of the Social Progress Imperative, as part of a wider set of initiatives to guide the investment and policy decisions of governments, the private sector, and civil society, with the goal of having a positive impact on ordinary people's lives.
"The Social Progress Index is an attempt to reshape the debate about development," according to the SPI website. "We are also building a Social Progress Network of organizations that share our desire to find better ways to solve the world's problems, who will use the Index to analyze their countries' development challenges, help us make the model even better, and share lessons about what works.
"This network of partners from research and academic institutions, think tanks, for-profit and non-profit private organizations, and international development organizations in our sample of countries will facilitate feedback, local research, learning, and action. Partners will also help to identify the policies, institutions, legal frameworks and financing mechanisms that can drive more effective and efficient social progress, through international benchmarking and fostering specific research projects among the network of partners."

Reference
The Imperative
&copy Copyright 2013 Penney Kome, All rights Reserved. Written For:
StraightGoods.ca