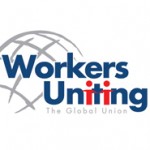 United Steelworkers kick off new global union with Toronto conference.
from the United Steel Workers
TORONTO, May 21, 2013 — Today, the fight begins for a more prosperous, fairer economy for everyone. Workers Uniting, the global union formed by the United Steelworkers and the United Kingdom and Ireland's Unite the Union, is hosting its first-ever economic policy conference, Building a Global Agenda for Shared Prosperity.
The conference in Toronto brings together labor and political leaders, economists, think tanks, workers, students and others to work on real solutions to the world's economic woes. At the end of the meeting, a plan will be put forth offering concrete ideas for getting people back to work and for ending the painful austerity agenda that has been hurting ordinary people around the globe for far too long.
"What makes this gathering truly different is not just the exchange of ideas. What makes it groundbreaking is the idea that today is just the beginning of our fight. That we are not going to be content with just talking about a better way — we are leaving here with a solid plan and we will not stop until it is made reality," USW International President Leo W Gerard said in remarks opening the conference.
Learn more about this historic event and to find out how you can join the fight. Then watch our opening video and pass it on. Use the #wubetterworld hash tag on social media and tell us what kind of world you are fighting for!
Workers Uniting video pits austerity against possibility.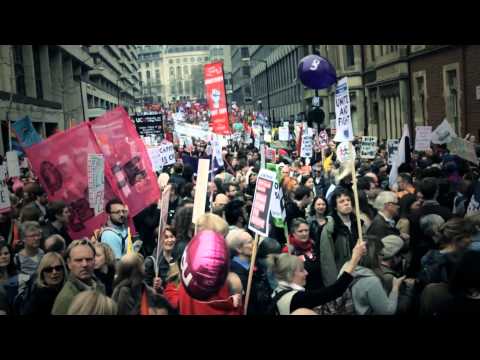 Workers Uniting brings together Unite, the biggest union in the UK and Ireland, with the United Steelworkers, the largest industrial union in North America. Here are four reasons why this partnership is critical.
The economy is globalizing. From Brussels to Beijing, decisions about our economy are increasingly made far from home. A global union can provide us a voice in those decisions.

Politics is globalizing. Right wing politicians are using the same vicious tactics to undermine our livelihoods in the UK as they are in the U.S. and Canada. A global union can help us support progressive politics on both sides of the Atlantic.

Our employers are globalizing. A couple decades ago, only a few of our employers operated in more than one country. Now, nearly all of them do. A global union can help us stand up to our employers wherever they operate.

The movement is globalizing. Whether it's standing up for fair trade or fighting back against bank bailouts, progressive groups are mobilizing and uniting everywhere. A global union can helps us join them in the fight for a better world.
Reference
WorkersUniting
&copy Copyright 2013 United Steelworkers, All rights Reserved. Written For:
StraightGoods.ca