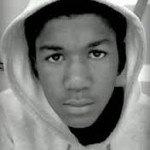 Urge the US Department of Justice to pursue a civil rights action against George Zimmerman.
from the Center for Media and Democracy
The tragic death of teenager Trayvon Martin — armed only with Skittles and iced tea — riveted the nation and drew attention to the NRA/ALEC "Stand Your Ground" policies which were implemented in dozens of states across the nation. Upon the acquittal of shooter George Zimmerman, NAACP chief Ben Jealous announced "We are not finished demanding justice for Travyon Martin," and called for immediate action by the US Department of Justice.
Add your voice to those calling for justice for Trayvon by signing the petition below on the CMD website:
To Eric Holder, Attorney General of the United States
The Department of Justice has closely monitored the State of Florida's prosecution of the case against George Zimmerman in the Trayvon Martin murder since it began. With the acquittal of George Zimmerman, it is time for the Department of Justice to act.
The most fundamental of civil rights — the right to life — was violated the night George Zimmerman stalked and then took the life of Trayvon Martin. We ask that the Department of Justice file civil rights charges against Mr. Zimmerman for this egregious violation. We also ask that you review the application of Stand Your Ground laws nationwide and the importance of their repeal.
Signed,
Visit the Center for Media and Democracy website to sign this petition.
&copy Copyright 2013 Center for Media and Democracy, All rights Reserved. Written For:
StraightGoods.ca