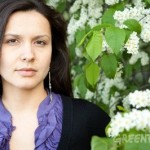 Idle No More one regional aspect of Indigenous peoples' resistance to destruction.
by Kristin Moe
There's a remote part of northern Alberta where the Lubicon Cree have lived, it is said, since time immemorial. The Cree called the vast, pine-covered region niyanan askiy, "our land." When white settlers first carved up this country, they made treaties with most of its original inhabitants — but for reasons unclear, the Lubicon Cree were left out.
Two hundred years later, the Lubicons' right to their traditional territory is still unrecognized. In the last four decades, industry has tapped the vast resource wealth that lies deep beneath the pines; today, 2,600 oil and gas wells stretch to the horizon. This is tar sands country.