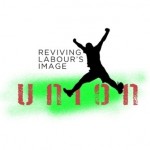 A Persuading to Win workshop featuring Terry O'Reilly
February 22-23, Courtyard by Marriott, Downtown Toronto
Think unions can't improve their image? Think it's hopeless to even try? Don't bother reading more of this.
But if you think a better image will help unions elect more worker-friendly governments, win more public support for strikes, make organizing easier and build more membership commitment to labour's agenda, keep reading.
As union activists increasingly acknowledge, something must be done now about labour's image. The Harper government has taken a bare-knuckle approach to labour rights and is backing "dues disclosure" legislation that would serve to increase union costs and reduce services to their members. The Rand Formula could be next in Harper's sights. We're seeing the same threat of union-profiling in Saskatchewan with Brad Wall's musings about ending check-off.
Something can be done. And it doesn't take millions of dollars or a national television ad blitz to do it.
The Straight Goods Reviving Labour Image event is an action-oriented workshop with practical ideas, inexpensive image-building tips and insights you can use beginning the next day. You will see tested, evidence-based strategies to restore the union "brand." Case studies will show you how, presented by professionals with real-life experience helping organizations restore their image.
Please have a look at the workshop agenda and the outstanding presenters you'll be working with.
In 2006, 2008, and 2010, Straight Goods held the first Persuading to Win workshops on persuasive communication for leaders, staff and activists with George Lakoff and experts in social media, market research, word-of-mouth advertising, fund-raising and the psychology of persuasion. More than 100 officers and key staff from unions in Canada and US participated.
In September, 2012, Straight Goods held the first Reviving Labour's Image workshop. It sold out — more than 80 union leaders and staff from across the country participated.
Here's what some of the participants at the first Reviving Labour's Image had to say about it.
Reviving Labour's Image 2013 is likely to sell out, too. Please let me know right away how many seats I should hold for you.
Please see the Registraton form for information on fees and sponsorship and, of course, to register.
Ish Theilheimer,

Publisher, Straight Goods News
Credible. Progressive. Connected
&copy Copyright 2012 sgnews, All rights Reserved. Written For:
StraightGoods.ca