Violion maestro joins four klezmer bands for fun and improv.
from Youtube
Itzhak Perlman joins four klezmer groups: Brave New World, The Klezmatics, Andy Statman and the Klezmer Conservatory Band for a joyous get-together with unforgettable Klezmer melodies. As he says of the experience, "I caught the bug!"
Itzhak Perlman plays klezmer music.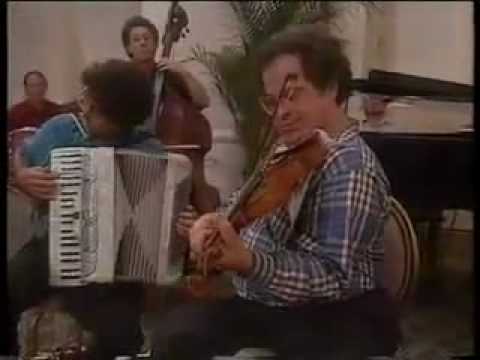 Want to see it all? Available from Angel Records, on CD and now DVD.
&copy Copyright 2012 SGNews Contributor, All rights Reserved. Written For:
StraightGoods.ca