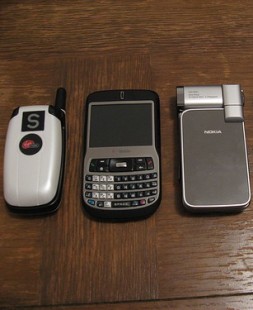 Real choice in the wireless market at stake.
from the Public Interest Advocacy Centre
Five consumer and public advocacy groups have asked the Minister of Industry to take action to stop Rogers Communications Inc. from acquiring spectrum from Shaw Communications Inc. as a move which would be "contrary to your ministry's clear policy to preserve that spectrum for new wireless entrants."
The groups signing the letter were the Public Interest Advocacy Centre (PIAC), the Consumers' Association of Canada (CAC), OpenMedia.ca, the Samuelson-Glushko Canadian Internet Policy and Public Interest Clinic (CIPPIC) and the Council of Senior Citizens Organization of British Columbia (COSCO).
"Consumers were just starting to benefit from having a fourth or fifth wireless provider and some real choice in the cellphone market," said John Lawford, Executive Director and General Counsel for PIAC.
"This proposed deal is the first step back to only three big providers: Rogers, Telus and Bell."
The groups noted in their letter that spectrum is a public resource and that the federal government had gone to great lengths in the 2009 Advanced Wireless Services auction to ensure that the spectrum would be used to launch new wireless services, competing with the big three.
"Canadians were promised that this spectrum would be used to increase choice and lower wireless pricers," noted Steve Anderson, Executive Director at OpenMedia.ca. "The big three are clearly trying to squeeze out other wireless service providers."
"The Minister should take clear and immediate action to preserve wireless consumers' confidence in this government's dedication to fixing the cellphone market," said Lawford. "We hope he will do the right thing by consumers."
StraightGoods.ca