Government knowingly underestimated costs – NDP's Kellway.
by Samantha Bayard
OTTAWA, February 28, 2013 (Straight Goods News) — The Harper government's reputation for competence and honesty took another hit today with the Parliamentary Budget Officer's (PBO) report that the government underestimated the cost to replace two 45-year-old resupply ships by at least $1 billion, igniting new charges of government mismanagement and cover-up.
"They missed the mark on the cost of the Joint Support Ships (JSS) by a long shot," NDP procurement critic Matthew Kellway told reporters. "It was 30 percent on the estimate and about 60 percent on the budget envelope. …The PBO was in fact, I think, very charitable."
When Kellway questioned public works minister Rona Ambrose in the house today she replied: "If adjustments need to be made, they will be done in partnership with the shipyards, the Navy and the Coast Guard." Adjustments can only mean getting less costly ships which can't do what was promised.
"I don't know what that gets you but it gets you some form of ship that doesn't do what it's supposed to do and it certainly gets you some form of ship that doesn't do what the government promised they would provide to our Navy," said Kellway.
Kellway suggested all the government's procurement debacles — fighter jets, helicopters, ships — stem from a lack of a clear and solid defense policy and a government which is incompetent and secretive.
"What this government put forward as a defence policy in 2008 was essentially a shopping list to recapitalize the armed forces. And what we know now clear[ly] is they can't afford to do that, even at the price stated… and what is also clear is that price was vastly understated. When you multiply the kinds of things under, cost understatements that we've seen for the F-35, that we've seen for the JSS, and you multiply that across the full range of capitalization, then it's clearly a fantasy document that, that exists now. The CFDS (Canada First Defence Strategy) has come crumbling around him and it's an enormous indictment of incompetence frankly that, that after six years in that seat, there's nothing there in the way of defence policy."
Matthew Kellway describes lies and secrecy in the procurement of ships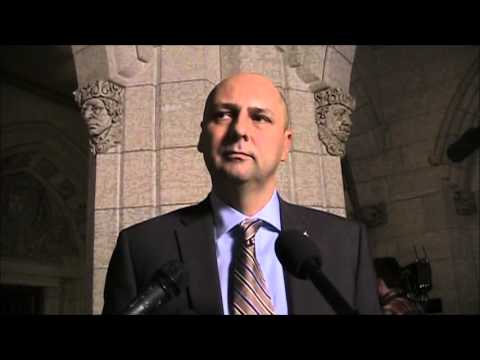 "Where we have to start is with honest transparent government, because one of the
interesting facts that came out in the PBO report is that in 2008, this government, DND already priced the JSS at $3 billion. And interestingly, it was the very same month that that report comes out that they decide to cancel the JSS program and say that the bids were non-compliant. This government has known for five years that back in 2008, it would cost $3 billion to, to do what they said they were going to do. And you apply escalators to that, and that comes out at probably somewhere over $4 billion. So what are they telling Canadians? They're telling them, and still stand in the House and tell us that they can do this for $2.6 billion and that is simply not true. And you have this circus where the new associate minister (Kerry-Lynne Findlay, Delta-Richmond East) stands up to talk very proudly about their record. What kind of record is that? Five years
ago, they knew that they couldn't buy those boats for $2.6 billion. And they're still claiming now that they can do that."
Liberal defence critic John McKay describes the procurement in similar terms. "Every procurement is either late, it's overbudget or sometimes both. It's gross incompetence."
John McKay can't believe, 6 years into a mandate the government still can't replace two ships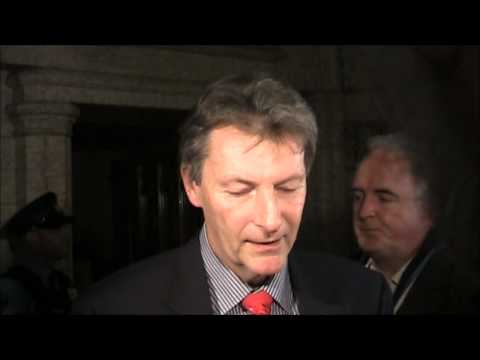 &copy Copyright 2013 Samantha Bayard, All rights Reserved. Written For:
StraightGoods.ca