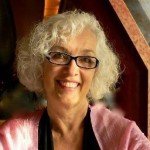 The Writers' Union of Canada urges educators to respect copyright by paying their royalties.
from The Writers' Union of Canada
[Editor's note: On April 8, Access Copyright filed a lawsuit against York University, citing several cases of copyright infringement.]
Since the summer, when the Copyright Modernization Act received Royal Assent and the Supreme Court of Canada issued decisions on two copyright cases on fair dealing, some voices in the media have given exaggerated, speculative advice to educational institutions as to the value and necessity of collective licenses. In question is the extent of fair dealing – reproduction of copyright material requiring no authorization or payment.
Some of these voices, whose antipathy towards payment for use of copyright material and collective licensing is well-known, have made broad proclamations asserting that educational institutions no longer need licenses from a collective society for the use of copyright material. Some of their sweeping assertions take the form of legal opinions, purporting to provide clear guidance to educators and administrators on what can be copied without a licence.
Our members – the creators – are being adversely affected by these sweeping assertions. It is important to set the record straight.

The Writers' Union of Canada (TWUC) takes the position that these guidelines are based on assumptions that are ill-founded and that educational institutions should not jump to conclusions on what proportion of a literary work can be copied and how many copies can be made without permission and payment, either through collective licensing or through direct dealing with an individual author or publisher.
The Writers' Union of Canada is the national organization of published book authors. For two decades, writers, as well as publishers, have received payment when material from literary works is reproduced in academic settings, through blanket licenses that provide fees that are collected by and distributed by Access Copyright (formerly CANCOPY) and, in Quebec, by Copibec. Such licences give institutions reasonably-priced and easy access to an international repertoire of content, payment for which is provided to the rightsholders of that content.
Neither the Court's decision nor the Copyright Modernization Act extends unpaid use to all copying in the educational sector.
Those who declare that the recent Supreme Court ruling affecting fair dealing in schools covers most or all materials copied for use in all educational institutions are either mis-reading or greatly exaggerating the Court's decision. Neither the Court's decision nor the Copyright Modernization Act extend unpaid use to all copying in the educational sector.
Some have declared that the elimination of Access Copyright revenues would not be harmful to writers and publishers. This is not true. Authors invest years in their research and writing. Publishers invest substantial sums in the editing, fact-checking, design, production, and distribution – whether in paper or electronic form – and often tailor their books to very specific provincial contexts. The elimination of a reasonable return on those investments would most certainly be harmful and would inevitably lead to fewer Canadian materials being published – to the detriment not only of the writing and publishing sector but also of students and teachers.
These misinterpretations, if accepted by institutions and acted upon (and some institutions have already expressed their agreement), generate more confusion and disruption for faculty, students, and the general public, which is likely to lead to expensive litigation.
Writers are deeply invested in the enrichment of the Canadian educational experience. We share with educators a passion for learning, creativity, research, and quality Canadian teaching materials. Writers want their works accessed and read in academic settings. But adequate compensation is key to the vitality of Canadian writing and publishing and central, therefore, to the future of Canadian classroom learning.
We urge educational institutions to resist making decisions that are not in the long-term best interests of their institutions and their students.
&copy Copyright 2013 Writers' Union of Canada, All rights Reserved. Written For:
StraightGoods.ca