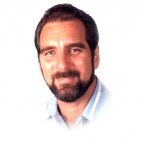 Family man in prison finds the words to bring his wife and daughter to his new country.
by Stephen Kimber
[Editor's Note: One of the things we tend to forget about clandestine intelligence agents is that their world really is clandestine. They can't even tell their families or closest friends what they're doing. When René González "stole" a plane and "defected" to the US in 1990, Cuban authorities told his wife Olga he was a traitor. It took four years of pleading and cajoling — still without telling her the complete truth — before René was able to win her back.
In honour of René Gonzalez's final return to Cuba last month and of Mother's Day, here's a short excerpt from my upcoming book What Lies Across the Water, about the Cuban Five, five intelligence agents Cuba sent to Miami to infiltrate the anti-Castro groups trying to bring down the Cuban government.]
Miami, May 24, 1994
René González looked again at the words he'd just written. It had been three years, five months and 16 days since his "defection" — three years, five months and 16 days since he had last seen Olga and their daughter Irma. Despite the time that had passed, René could still feel the righteous sting from that first letter Olga had written him. It had arrived about a month after he'd landed in the United States.
He'd gone to Miami for a weekend visit. His grandmother telephoned from Sarasota. "You have a letter," she said. "From Olga." René had rushed back, excited, eager, torn open the letter and… found himself "torn apart." "I wish you luck in your new future," Olga had written, "but it will not be with me."
For the next week, he had wandered aimlessly, "like a zombie," trying to come to terms with what those words meant. On the one hand — the hand that had willingly come to the United States to perform a patriotic mission for his homeland — René was proud of her "most dignified, moving and strong response to my defection." He had expected nothing less. But on the other hand — that hand that desperately missed his wife, the hand that wanted to watch his little girl grow up in front of him — he was devastated.
Eventually, events and René's persistence — and, of course, the reality that she still loved and missed the man she had married — wore her down. Olga finally relented. René applied to US Immigration for a visa to bring her and Irma to Florida.
But he refused to give up. It wasn't in his nature. Even as he had gone about the tasks at hand — finding a job, a car, a place to live, befriending fellow exiles, joining anti-Castro groups, working as a roofer for a year in post-Hurricane Andrew Florida to earn money for his flight instructor licence, volunteering as a pilot with José Basulto's Brothers to the Rescue group, trying to set up his own flight training school — he continued to write, to call Olga through friends, to plead for forgiveness, for the chance to reunite their family once again.
His cause had been aided — inadvertently and unfortunately — by events unfolding at home. After the collapse of the Soviet Union, Cuba's economy collapsed. There were shortages of everything from electricity to food. People literally starved. Olga herself reported their house had been robbed, and everything of value stolen.
To make matters worse, the neighbours gossiped, sometimes loudly and pointedly, about René's "treason." Irma was old enough to ask questions, so Olga decided to move them to a smaller apartment in another Havana neighbourhood, closer to her parents. But then that building's stairs collapsed, and they'd been forced to move into a temporary shelter.
Eventually, events and René's persistence — and, of course, the reality that she still loved and missed the man she had married — wore her down. Olga finally relented. René applied to US Immigration for a visa to bring her and Irma to Florida.
"Speaking of that," he wrote cheerfully, "I don't know if I already told you that I received the notice of receipt from Immigration… They tell me that the process should take between 90 and 120 days. I imagine that, within that time, they will have already made an appointment with you at the [US] Interest Section in Havana to see if you are the same in the photograph I turned in… It was difficult for me to let go of that photograph, but it was the only one that more or less fit the requirements they were asking for. Besides, I imagine that it is more pleasant to grant a visa to a woman as pretty as you are than to any other woman. Anyway, I decided to sacrifice such a pretty photograph as long as I could have with me the original who is prettier still. Finally when you are here, I will be able to take hundreds of photos of you.
"As for me," he continued in the same upbeat, chatty tone, "I am fine. As you must already know, I returned from Mexico… I am processing all the information I got there to start a [flying school] business I think will be successful… If it goes the way I hope, I think I can get a slice of what I have put up my sleeve to make money… With about 10 students, I could be assured of a good salary that would prepare me for when you all arrive."
He skipped from subject to subject. His grandmother had had to postpone her planned trip back to Cuba because of her husband's illness, he wrote.
"Speaking of trips to Cuba, I have been thinking about what could be a new alternative for you. Those who leave legally may travel [back to Cuba] a year after their departure. That means once you are here a year, you are free to travel there to visit whenever you want to. Unfortunately," he added, "I can't go with you because they would tear me to pieces if I show up there.
"Well, Tuti, I take leave in order to write a letter to your mother-in-law and another one to your daughter… Don't fail to tell me when they call you at the Interest Section so I know the process is going smoothly."
Of course René González still couldn't tell his wife the truth about what he was really doing in the United States. If only.
In December 1996, Olga and Irma joined René in Florida where Ivette would be born. In September 1998, René was arrested and Olga deported back to Cuba. She was not granted a visa to visit him during his 15 years in prison in the US.
&copy Copyright 2013 Stephen Kimber, All rights Reserved. Written For:
StraightGoods.ca