ILO launches campaign to remedy Foreign Temporary Worker conditions.
from CNN UK
ILO Director-General Guy Ryder, tells CNN that billions of US dollars are withheld from workers worldwide- money that should be invested into lifting people out of poverty and out of entrapment. Migrant workers who use unscrupulous agencies to find work in other countries sometimes end up in "straight-forward modern-day slavery". The ILO and the UK government have launched the "Work in Freedom" project to help women in Bangladesh, India, and Nepal get training and know their rights to avoid falling into forced labour.
Migrant workers can become forced labourers.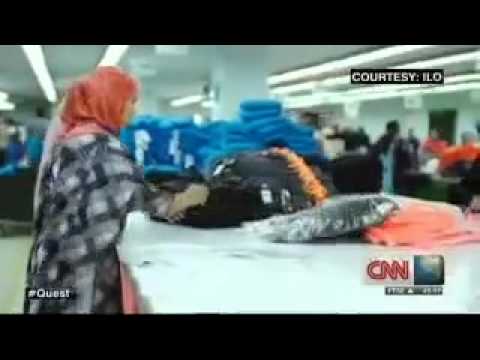 &copy Copyright 2013 International Labour Organization, All rights Reserved. Written For:
StraightGoods.ca