Brent Rathgeber resigns after Conservative colleagues amend his own private member's bill
by Samantha Bayard
OTTAWA, June 6, 2013 (Straight Goods News) — In another blow to the Harper Conservatives' reputation for democratic accountability, MP Brent Rathgeber of Edmonton-St.Albert announced his resignation from the Conservative caucus. On his way out, he blasted the government for its authoritarian management style and lack of transparency.
Rathgeber has been writing critically about his party in his blog since the Bev Oda expense account controversy, but what set him off finally was his colleagues amending his private member's bill aimed at disclosure of expenses and salaries of the highest-paid public servants.
"I don't think that I can continue to represent them when I am told how to vote, told what to speak," said Rathgeber to reporters at the Ottawa airport.
Bill C-461 was crafted by Rathgeber with the intention of disclosing salaries of $188,000 or more. The committee with a Conservative majority amended the bill and raised the amount to $444,661.
Rathgeber wrote on his blog, "I joined the Reform/Conservative movements because I thought we were somehow different, a band of Ottawa outsiders riding into town to clean the place up, promoting open government and accountability. I barely recognize ourselves, and worse I fear that we have morphed into what we once mocked… I have reluctantly come to the inescapable conclusion that the Government's lack of support for my transparency bill is tantamount to a lack of support for transparency and open government generally."
The NDP's Charlie Angus said his party was willing to work with him on elements of his private member's bill on which they could agree. "Mr. Rathgeber attempted to bring forward a bill that dealt with transparency and accountability," Angus told reporters. "He had no support from the Prime Minister's office. He actually came to us and said, 'Listen, we know ­that your party has problems but would you work with us?' and I said, 'Yes, we'll work with you.'
"Now the government is trying to attack him," said Angus. "We felt there were two major problems with the private member's bill. One was on the issue of journalistic sources, that the Conservatives and Mr. Rathgeber hadn't clarified what the protections of journalistic activities were. We wanted that clear. Mr. Rathgeber was willing to work with us on that."
Charlie Angus says the NDP was working with Brent Rathgeber on his private member's bill: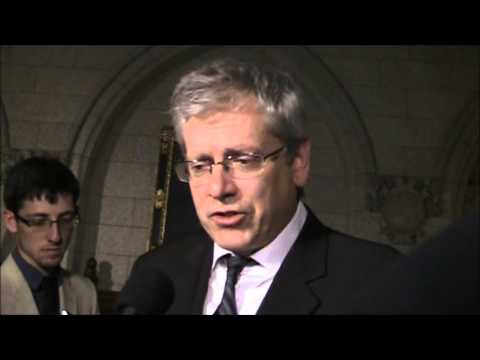 The always-outspoken NDP MP for Winnipeg-Centre Pat Martin sympathizes with Rathgeber. "It's hard to come to work every day if you have to hold your nose, you know. And I've talked to Brent in the gym. And I know how unsatisfied he's been. And he's not alone. There's a lot of grassroots Conservatives who are nostalgic for the party that they used to have, and, one by one, they've watched these principles that they stood for being jettisoned over the side of the boat in the interests of political expediency," Martin said in a scrum.
Pat Martin says Brent Rathgeber may be more popular than Stephen Harper in Conservative circles: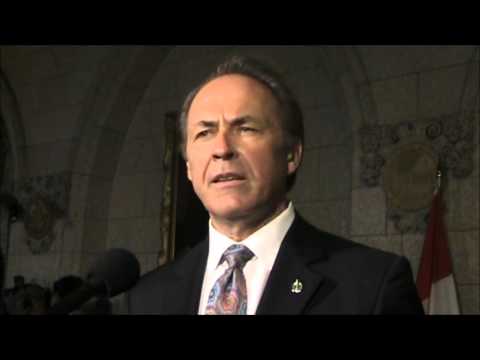 Some Conservative MPs and staffers have called for Rathgeber to resign and run in a by-election but he says he will not do so and looks forward to speaking freely as an independent.
"I can only compromise so much before I begin to not recognize myself. I no longer recognize much of the party that I joined and whose principles (at least on paper) I still believe in. Accordingly, since I can no longer stand with them, I must now stand alone."
&copy Copyright 2013 Samantha Bayard, All rights Reserved. Written For:
StraightGoods.ca