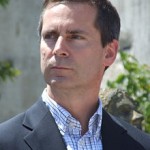 The blowback will be felt at the ballot box.
from The Little Education Report
In both Ontario and BC the Liberal Party has launched an all out assault on organized teachers that will lead to serious political blowback on both parties. In Ontario, Liberal Premier David Peterson forced increases in teacher pension contributions and lost the next election to the NDP. Bob Rae attacked teachers and public servants with the Social Contract.